IKEA, the world's leading home furnishings retailer, today commenced on its first fuel cell stationary system, at its store in New Haven, CT. This project complements the company's focus on other renewable energies such as solar and wind. IKEA already operates five fuel cell systems, at stores in California. With this fuel cell project IKEA is on track to generate 1.5 MW of energy in total via fuel cells. This way it is supplementing onsite solar arrays atop all these stores.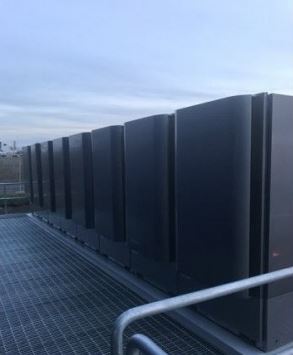 Plugging-in this fuel cell system is an exciting milestone that complements our existing rooftop solar array. Christof Stein, store manager said. "Utilizing fuel cells will reduce our carbon footprint and help create more sustainable community in New Haven."
The 250-kw project of fuel cells will produce around 2,081,376 kWh of electricity annually for the store.  The equivalent of reducing 1,218 tons of carbon dioxide – equal to the emissions of 233 cars.  Or to providing electricity for 163 homes yearly. Coupled with the 940.8-kW solar array installed atop the store in 2012, the fuel cell system will generate a majority of the store's consumption onsite.
For the design, development and installation of this fuel cell system, IKEA contracted with Bloom Energy. A provider of breakthrough solid oxide fuel cell technology generating clean, highly-efficient on-site power – to work in conjunction with local Connecticut contractors.